Brendan the Music Man came to nursery to help us celebrate Christmas. He brought his son and daughter to play brass instruments, and our children and parents enjoyed listening to traditional Christmas Carols.
November was 'Road Safety Week' - we learned all about keeping safe on the roads through songs, role play and real first-hand experiences.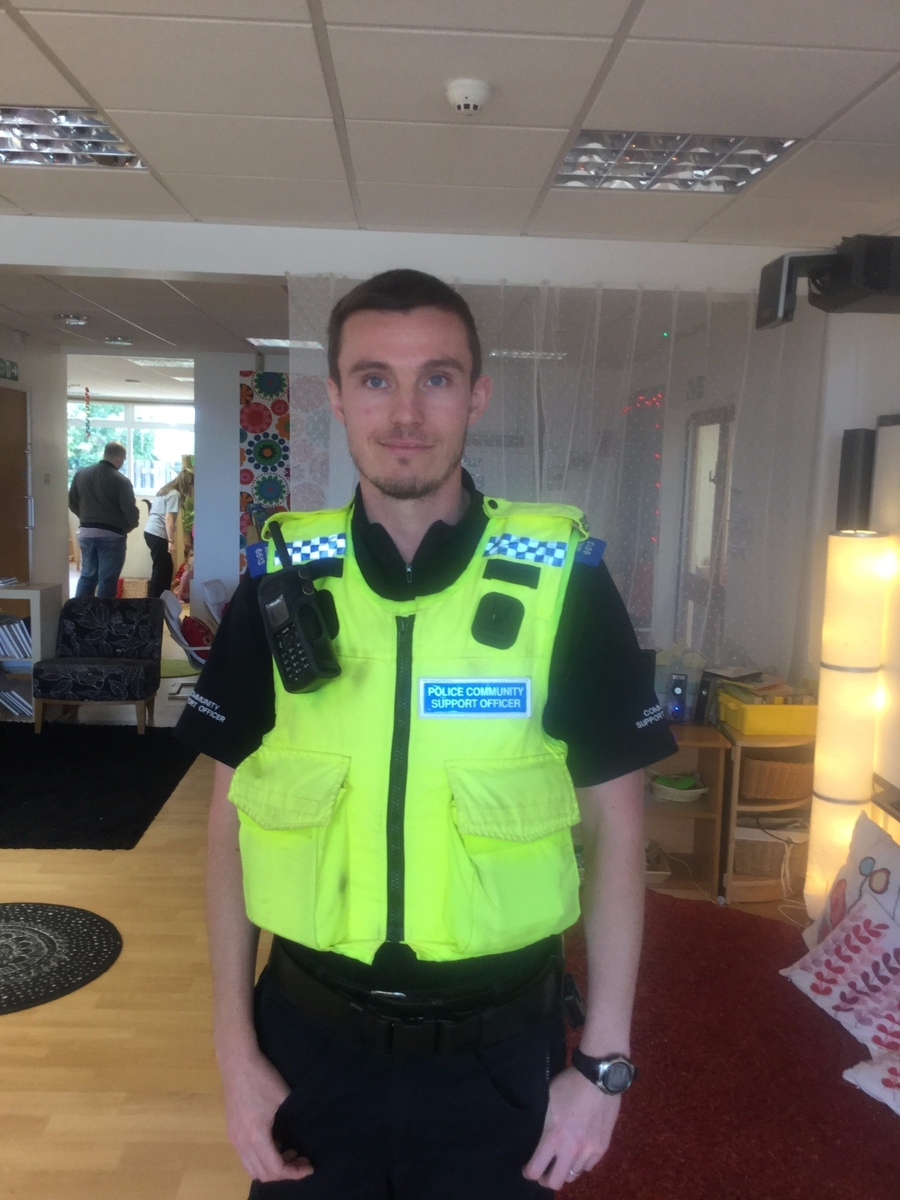 We had a visit from our local PCs. Andy and Dave like to come and say 'Hello' to the children in nursery.
If you see them in your street, give them a wave!